This Sunday marks Icecream Day! Old or young, we all love the creamy cold treat during the hot summer months of July and August.
Scream for Ice cream!
This Sunday, July 17th, 2022 marks the holiday for Icecream day. Gather all the sweet tooths and head over to these 4 handpicked destinations for some delicious Gelato/Ice Cream with a Beautiful scenery at Harrison Hot Springs.

Chantilly Gelato & Ice Cream Cafe234 Espanade Ave, Harrison Hot Springs, BC V0M 1K0Click Here For Website
Previous
Next

Click here for the Website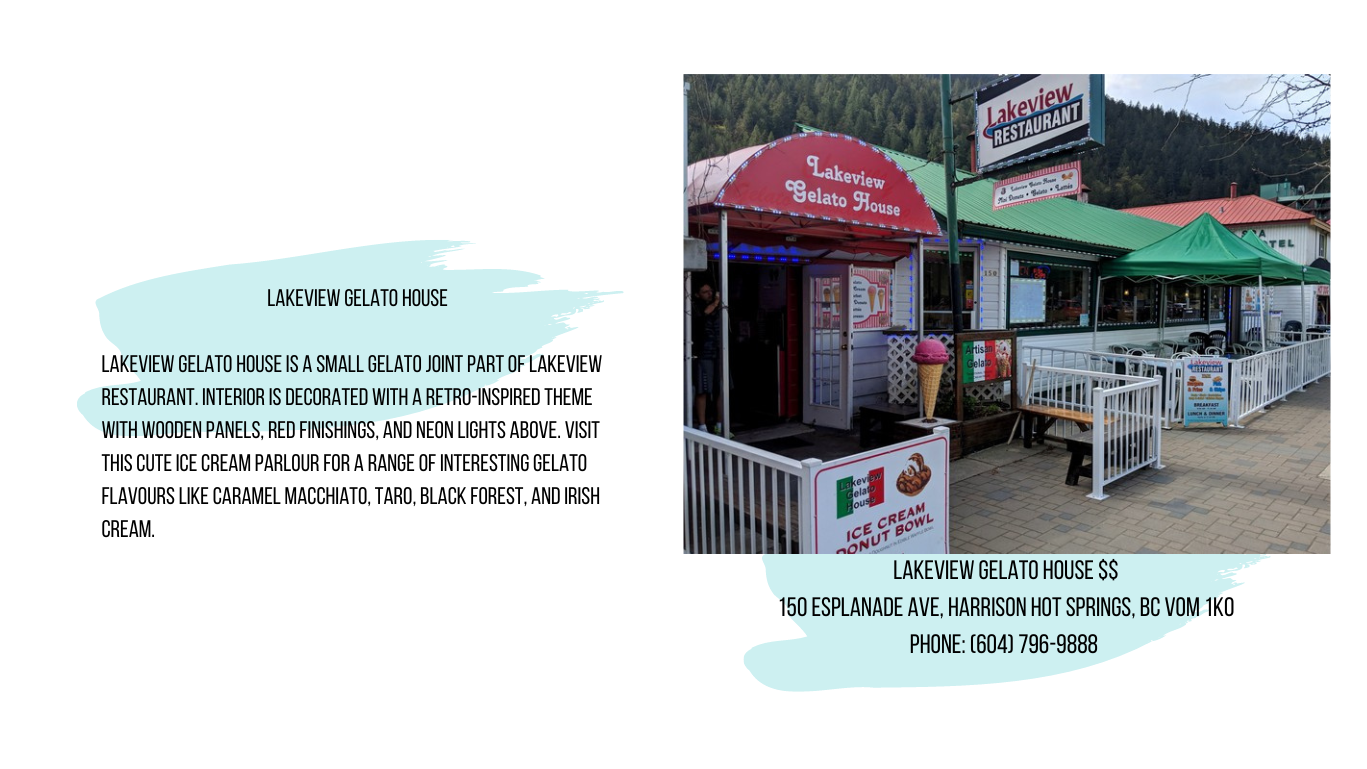 Lakeview Restaurant 150 Esplanade Ave, Harrison Hot Springs, BC V0M 1K0
Previous
Next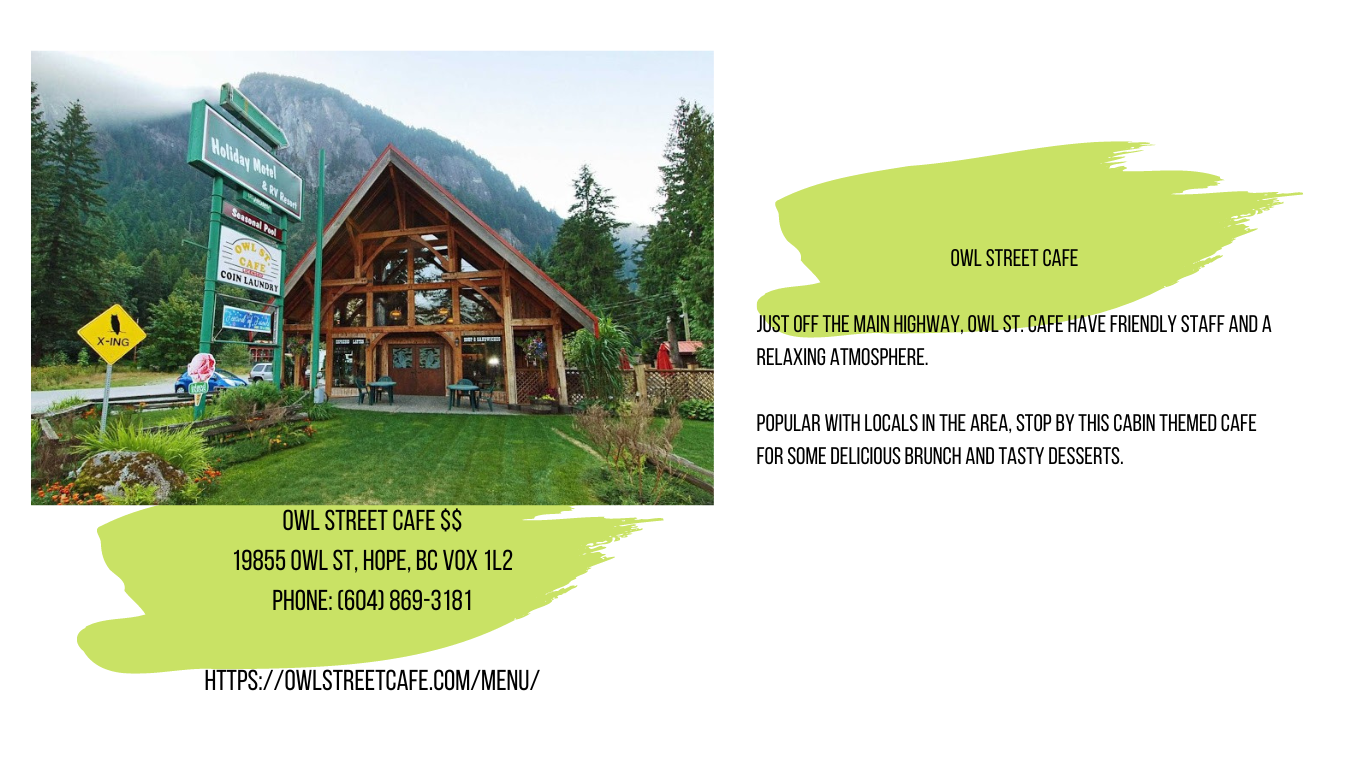 Owl Street Cafe19855 Owl St, Hope, BC V0X 1L2Click Here for Website
Previous
Next

Click here for the Website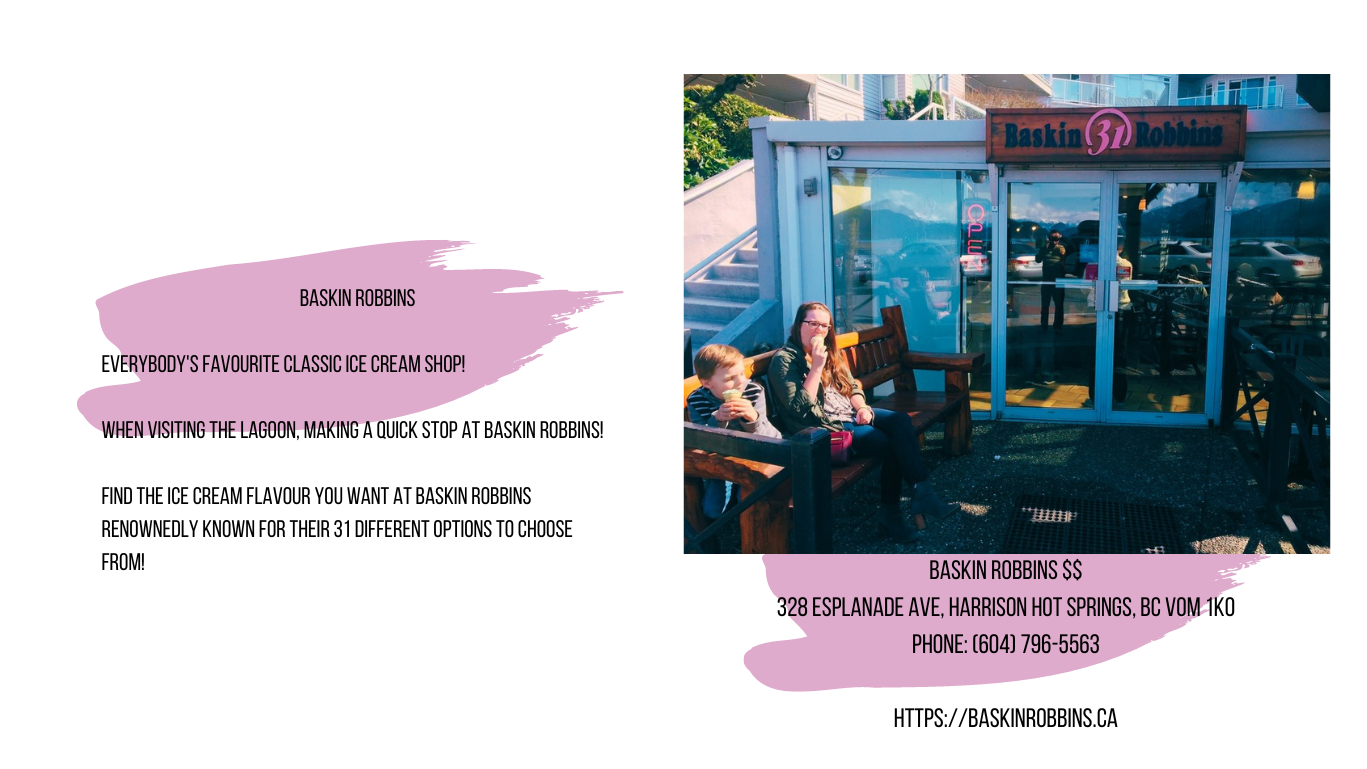 Click here for the Website


Baskin Robbins328 Esplanade Ave, Harrison Hot Springs, BC V0M 1K0Click Here for the Website
Previous
Next