Your Next Chapter Begins Here
Master Planned Community in The Fraser Valley, BC
Phase 1, 2, 3 SOLD - Phase 4 PRESALE coming soon
Harrison Ridge, British Columbia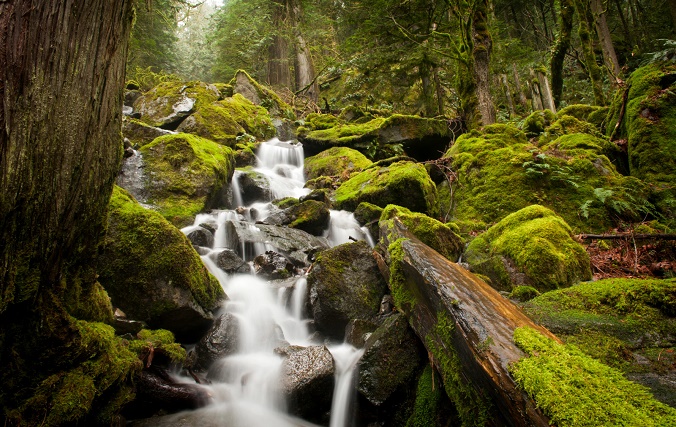 A world of comfort, convenience, and style awaits you at Harrison Ridge, in British Columbia. Nestled among year round outdoor attractions and a short drive from urban amenities, Harrison Ridge is a master planned community in Harrison Mills, offering 65 elegant townhouses and detached houses.
Starting from $690,000, townhomes at Harrison Ridge are truly affordable for seniors looking to downsize and young families looking to secure homeownership.
With large indoor space, adaptable units and various floor plans, Harrison Ridge offers various layouts that will suit you, no matter what you are looking for. Whether you are an active senior or starting a young family, Harrison Ridge offers you the opportunity to truly discover your own piece of paradise.
"Nature, convenience, livable space – Have it all at Harrison Ridge"
Harrison Ridge is located 30 minutes north of Chilliwack, one hour drive east of Metro Vancouver and only a 40 minute drive from the Abbotsford International Airport.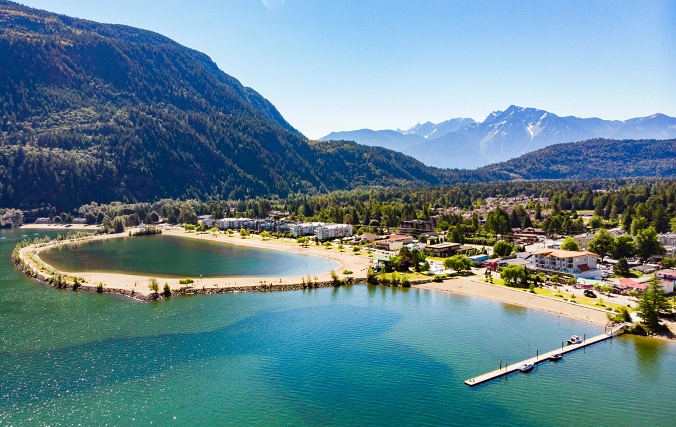 Perfect For

Active

Living Seniors
Thoughtfully Designed For
Your Everyday Needs
Main bedrooms and key living spaces are located on the main floor to minimize the use of stairs for the elderly to live more comfortably. Our homes feature large adaptable bathrooms, contiguous kitchen countertops, high-end appliances and low-maintenance cabinetry.

With the option to fit an indoor lift, you can possibly adapt the space to suit your comfort and fancy. Crafted with convenience and safety in mind, Harrison Ridge's townhouses are designed to let you live worry free in a secure space as you begin a new and exciting chapter in life.
+ Read More
Affordable, Spacious and
Kid- Friendly
Featuring unique 2-storey designs, our ultra-modern townhomes have spacious floor plans that are large enough to accommodate a home office space and kids' playroom.
With options for extra large decks, you can also explore our specs for onsite playgrounds and a more kid friendly environment. RBC pre-approved mortgage plan and affordable asking prices (starting at $499,000) lets first-time home buyers and young families easily secure the home of their dreams.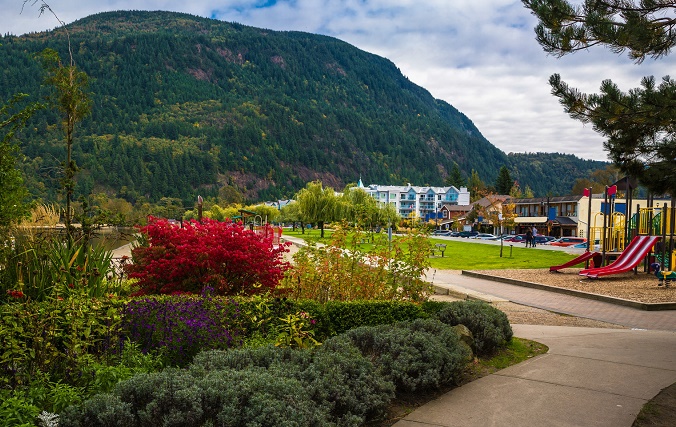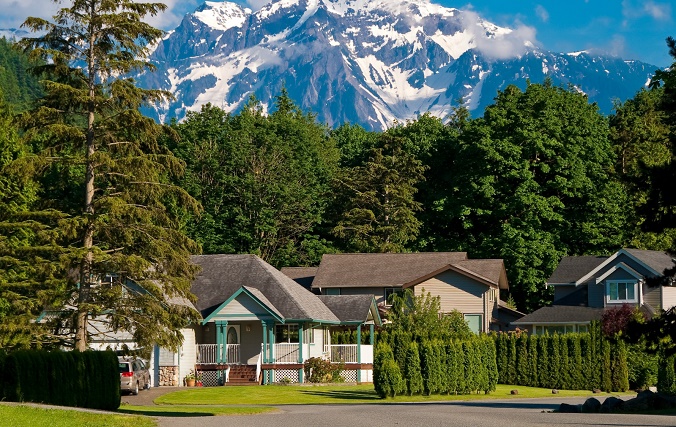 Don't Skip a Beat With Family, Friends and Career
Harrison Ridge features all of the modern connectivity "must haves" – high speed gigabit fibre Internet, and cell and data reception. Spacious floor plans allow for a home office.
Being close to Abbotsford International Airport and 1 hour away from Metro Vancouver, you can still get business and work done.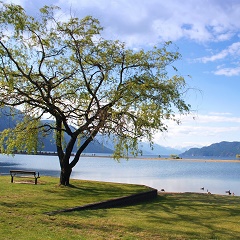 Safety and Comfort in Mind

Our townhouses feature are designed with safety and comfort in mind for seniors. Main living spaces on ground floors, adaptable large bathrooms, contiguous kitchen countertops, spacious floor plan and a large deck.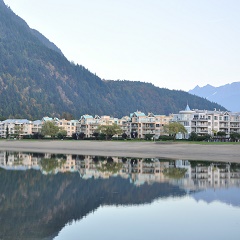 Designed to be a Livable Space
A perfect residential environment for young families, Harrison Ridge townhomes are also affordable luxuries for first-time home buyers and real estate investors, thanks to RBC pre-approved mortgage programs. With a spacious floor plan and deck, you can fit a home office and a delightful playroom for your kids.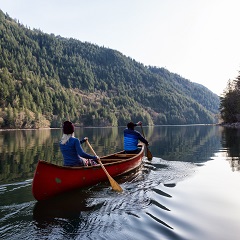 Premium housing community carved out of the natural woods and wildlands of British Columbia's picturesque Fraser Valley. A secluded housing development, you can enjoy the beauty of nature by simply gazing out your front window or stepping out into your backyard.
Located near some of the region's most popular outdoor attractions, you can go sturgeon and salmon fishing or have fun hiking, tubing, mountain biking, skiing, and golfing at the nearby local resort. Peace, fun, and serenity await you in your stylish, comfortable, and luxurious new abode at Harrison Ridge.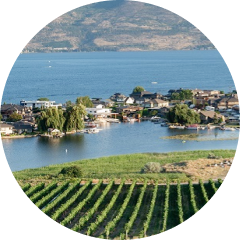 Moderate Climate in a Great Location
Harrison Ridge's location in the heart of the Fraser Valley offers some of the mildest temperatures in the country. Harrison Ridge boasts of a moderate climate year-round and provides you with the opportunity to spend more time in the great outdoors.
With such close proximity to the United States border, a home in the Harrison Ridge housing community makes it convenient for you to enjoy snowbird winters in the warmth of the south and idyllic summers in the heart of one of British Columbia's true natural wonderlands.
RBC Pre-Approved Mortgage Program
Achieve Your Dreams of Home Ownership Today
RBC currently offers a pre-approved mortgage program for eligible buyers of Harrison Ridge homes. Ownership of a home with
a yard, ample work and play space is now an attainable dream. Why compromise on your lifestyle when you can have it all?